Add Horsepower to Your Ecommerce Team
Teams are overloaded in response to Coronavirus. CommerceIQ helps the world's leading consumer brands tackle their toughest ecommerce challenges. Learn how you can get 90-days of free, fully managed service from our team of Amazon experts at no cost or commitment. Space is limited.
Get 90-Dys of Free Fully Managed Amazon Support Service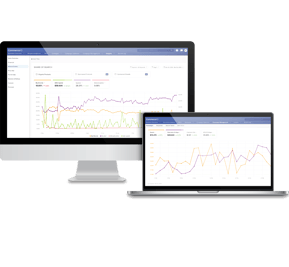 The sudden spike in ecommerce demand caused by coronavirus is compounding issues across sales, supply chain, operations, and marketing for consumer brands. We're excited to offer a limited number of spots for our Growth Navigator program, a 90-day fully managed service powered by the CommerceIQ platform and run by our team of Amazon experts.
This offer covers support for:
Prevention of wasted ad spend on low inventory, OOS or delayed SKU's
Accurate demand planning leveraging Amazon sales and search trends
Sales/Ops issues like false OOS, PO discrepancy and content changes
Increased 3P activity monitoring and mitigation
Program Highlights
Operating Framework: A joint success plan and operating playbook for managing through high volume sales scenarios. Daily, weekly and monthly business operations support from Amazon Experts.
Optimized Sales Operations: Improved forecasting insights to drive inventory, fulfillment and supply chain management. Revenue leakage prevention through proactive monitoring and automated handling of PO discrepancies. Brand value protection through proactive monitoring of increased 3P activity, including price gouging and false advertising.
Smart Advertising: Profit and inventory-aware advertising campaigns that automatically shift spend across keywords/search terms and time of day/day of week to maximize incremental revenue growth and bolster Share of Voice across the full product portfolio.
Strategic Planning: Advisory services to provide assortment analysis and planning for long-term profitability and category leadership.